DolGer is a full service production solution and can assist with:
Hiring crews
Budgeting
Scheduling
Union Negotiations
Casting
Post Production
Sale Marketing and Distribution
Online development and merchandising solutions via Energy Media Group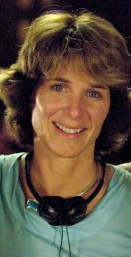 Sylvia Caminer
CEO/ Founder
Click Here to view Sylvia Caminer IMDB Profile
Emmy Award-winning director-producer, with extensive credits in film, television and theatre. Sylvia's achievements as director-producer with two decades of experience, with close working relationships with "A" talent, has led her to become an in-demand fixture at international film festivals as well as guest lecturer at New York's School of Visual Arts, Shetler Studios, and especially The Neighborhood Playhouse, internationally acknowledged as one of the top theatrical acting conservatories in the world. As owner and president of DolGer Films, based in Florida and New York, Sylvia has worked all over the world from the United States to Europe to India to Africa to South America and back again.
Sylvia has four features set for release in 2009/2010 – LOVE 'N DANCING (opened May 8, 2009) Amy Smart, Billy Zane, Tom Malloy, Rachel Dratch, Caroline Rhea and Betty White, directed by Robert Iscove; ORDER OF REDEMPTION (opening Sept '09 LionsGate) Tom Berenger, Busta Rhymes and Armand Assante, directed by Jeff Celentano; DOORMAN starring Jackie Long, Zulay Henao and Gary Dourdan, directed by Stephen Leeds; and AFTERMATH starring Anthony Michael Hall, Chris Penn, Frank Whaley and Tony Danza, directed by Thomas Farone.
For television, Sylvia won the Emmy Award for directing the popular Discovery/Travel Channel program GREAT HOTELS (which she also produced and co-wrote). She earned a third Emmy nomination for directing PASSPORT TO EUROPE for Discovery/Travel Channel, and produced and directed PASSPORT TO LATIN AMERICA (all hosted by Samantha Brown). In addition she also produced RING CENOTES, HIDDEN WORLD for National Geographic, hosted by Bill Kurtis and is the series producer/director for a new travel adventure show, 37 MILLION MINUTES.
Sylvia is directing/producing two feature documentaries, TANZANIA: A FRIENDSHIP JOURNEY which just completed principle photography in Tanzania and ANGELS AMONG US which is a social issues doc that's been filming since 2004.
Sylvia Caminer's Specialties:
Producing, Directing, Field/Segment Producing, Theatre Director, budgeting & scheduling, packaging, union negotiations, crewing up worldwide, travel resources worldwide.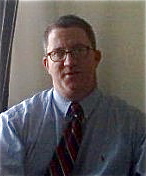 Michael York Flounlacker
Executive Producer / Partner
Michael's expertise is in equity and debt offerings, the representation of start-up and emerging companies. He has helped numerous private companies to prepare business plans, private placement and real estate offering memorandums. Michael is responsible for equity raises and business development at DolGer films.
As co-founder and principal of Brannen York Real Estate, Michael led a firm that offered a wide array of services including development, asset management, acquisition and dispositions. He was responsible for managing all financial reporting and compliance for BY&Co and its operating entities.
With over 10 years of experience focused in real estate investment, he assists with financial planning and strategies, maintains relationships with institutional partners and supervises day-to-day accounting operations.
Prior to starting Brannen York Michael was a senior associate at Quality Investments and Brokerage.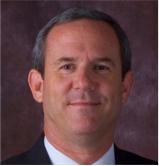 Patrick Rooney
CFO/ Partner
Mr. Rooney has a B.A. in accounting and was a CPA with Deloitte Touché & Co. as a Manager in their Private Company Advisory Services Group. Mr. Rooney has over 35 years of business systems development experience and more than 25 years in senior corporate financial management. He served as CFO for technology firms over the past 18 years, including start-up systems integration and software development firms he co-founded and led in the information security, online publishing and advertising, and healthcare sectors. He co-authored a white paper for the State of Florida Health Information Network (FHIN), 'Architectural Considerations for State Infrastructure'. He understands that cost-effective, quality business processes are key to profitable customer relationships and building value for shareholders.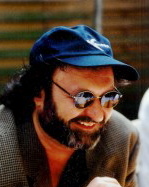 John Gallagher
Director/Writer
(305 Media Group) is a New York City based filmmaker, a fixture on the New York scene for nearly 30 years as a director, writer, producer, author, historian and educator, with a wide range of international filmmaking resources and relationships, and a highly regarded, encyclopedic knowledge of films and filmmaking. His track record is especially strong in discovering and mentoring new talent, both in front of and behind the camera. His eye for talent and understanding of actors and filmmaking has brought him to the position of Film Acting Instructor at the prestigious Neighborhood Playhouse School of the Theatre, the internationally regarded acting conservatory founded by Sanford Meisner whose alumni include Dylan McDermott, Allison Janney, Diane Keaton, Robert Duvall, Sydney Pollack, James Caan, Eli Wallach, Jeff Goldblum, David Mamet, Mary Steenburgen, Les Moonves, Gregory Peck, Steve McQueen and Tony Randall.
John's next features as director are the romantic comedy SAM, co-written with Nick Brooks (son of Mel), and DIGGER, a 3D horror thriller. He recently directed the dramatic short EXPATRIATE, premiering at a retrospective of his work at the Atlantic City Short Film Festival, the comedy short BEAUTIFUL, which world premiered at the Internationales Filmfest Oldenburg, and AND THE WINNER IS …, which won Best Short at the Chashama Film Festival and Best Actress Awards at Chashama and Picturestart Film Festival, and was an official selection of Filmfest Oldenburg and the Ft. Lauderdale International Film Festival. He has completed the script for the romantic comedy C'ERA UNA VOLTA, which he will direct and produce in Rome and New York, and the screenplay HERZL for producers Galia Albin and Branko Lustig.
John served as a producer on the feature films THE INSURGENTS, starring John Shea and Mary Stuart Masterson, which won the German Independence Award at Filmfest Oldenburg, Best Film at the Long Island Film Festival, Best Screenplay at the Palm Beach Film Festival, an official selection at the Montreal Film Festival, the Edmonton Film Festival, and the HD Festival in Seoul, Sydney and London, and HOT BABY, featuring the stars of three Sundance award-winning films, in association with Apple Computers. He is also executive producer on Marianne Hettinger's feature MANGO TANGO, filmed in New York and Germany, winner of the Jury Prize at the Ventura Film Festival and Best Director at the Detroit Film Fest, and co-exec producer on Sylvia Caminer's PROJECT TANZANIA, filmed in Africa, currently in post-production.
John wrote and directed the critically acclaimed feature romantic fable BLUE MOON, produced by Sylvia Caminer, starring screen legends Ben Gazzara and Rita Moreno, with Alanna Ubach, Brian Vincent, Heather Matarazzo, Vincent Pastore, Burt Young, Victor Argo, David Thornton, and Zach Braff. The movie won Best American Feature at the Avignon/New York Film Festival, and Best Fantasy Film at Worldfest Houston. John also directed and co-wrote the popular cult comedy THE DELI, also produced by Sylvia, with a cast including Mike Starr, Matt Keeslar, Gretchen Mol, Ice T, Heather Matarazzo, Brian Vincent, Judith Malina, Debi Mazar, Michael Imperioli, Iman, David Johansen, Burt Young, Chris Noth, Heavy D, Michael Badalucco, Frank Vincent, Vincent Pastore and Tony Sirico. THE DELI won the Spirit of Independents Award at the Ft. Lauderdale International Film Festival, and was cited for Excellence in Filmmaking by the National Board of Review.
John also produced and directed the improvisational romantic comedy CUPIDITY, which won the prize for Audience Award: Best Feature Film, as well as Best Actress and Best Supporting Actor, at the New York Independent Film Festival. CUPIDITY was awarded Best Actor at the Queens Film Festival, and was an official selection of Internationales Filmfest Oldenburg in Germany, where his films have been warmly received since the festival's inception in 1994. Other features as writer-director include the comedy MEN LIE, produced by Sylvia Caminer, winner of numerous international awards, selected for two dozen film festivals, including official U.S. selection of the Karlovy Vary Film Festival, with Frank Vincent, Aida Turturro, Michael Badalucco, Catherine Scorsese, Victor Argo, Michael Imperioli, and Nicholas Turturro; and the action picture STREET HUNTER, executive produced by Menahem Golan, with Steve James, John Leguizamo, Reb Brown, Frank Vincent, Valerie Pettiford, Richie Havens and Vinny Pastore. John's short films as writer-director include PENANCE (starring Frank Vincent, Heather Matarazzo); VINNY D (Frank Vincent, Michael Imperioli, Tony Sirico, Tony Darrow); OTHER MEN'S WIVES (Denis Leary); and Kurt Vonnegut's LONG WALK TO FOREVER (Denis Leary). John was also an executive producer on the feature drama ANIMAL ROOM, produced by Sylvia Caminer, Amanda Peet's first movie, starring Matthew Lillard and Neil Patrick Harris; and the comedy POTLUCK, starring Jason Isaacs, Dan Lauria, Sylvia Miles and Frank Gorshin.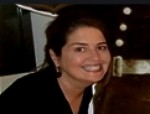 Melanie Lentz-Janney
Marketing/Public Relations
Having lived in what she likes to refer to as the "triangle of the entertainment world" (New York City, L.A., and Orlando), Melanie Lentz-Janney has 20 years' experience in public relations, promotions, advertising and brand marketing and is considered a seasoned veteran among her peers. She holds a degree from Pepperdine University in Advertising and Marketing.
Prior to starting Doverwood Communications in 2001, Melanie spent over 10 years working at several of Central Florida's most prestigious advertising and public relations firms, including Yesawich, Pepperdine, & Brown (YPB), Carlman Booker Reis (CBR) and Magic Pencil Studios. Some of her clients have included: Walt Disney World Resorts & Parks, Wyndham Off-Shore Resorts, the Orlando/Orange County Convention Center, Hard Rock Live, and the Hotel del Coronado.
The Orlando Business Journal has recognized Melanie as one of the "100 Most Influential Business People" in Central Florida due to the fact she is quick to apply her marketing/PR savvy to various charities and causes that speak to the heart. She is an active member of Women in Film & Television - Florida and currently serves on the Trinity Preparatory School Alumni Advisory Board.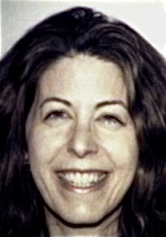 Janice Ginsberg
RelationsPartner / Collaborator
Ginsberg's 20+ year career includes working with musical artists of all genres as a media producer, talent acquisition executive, music supervisor, executive music producer, soundtrack album producer, music publisher and international music consultant for programming, production, audio and visual licensing and distribution in many areas of mass media. Ginsberg has worked with dozens of international filmmakers and producers as an audio-visual documentary-performance producer. Ginsberg has booked, researched, written and produced more than a thousand interview and concert specials for radio as well as producer and music supervisor/consultant roles on nearly 50 film and TV/DVD projects.
Music and Film/Media consultancies include Italy's CAM Original Soundtracks and RTI Music-Mediaset, The UK's Recorded Picture Company and Robert Stigwood Organization, U.S. Carlin America and Chrysalis Music, Edward R. Pressman Film Corp, GreeneStreet Films,The Allman Brothers Band and The Steve Miller Band. Ginsberg continues to music supervise and consult and is developing and will produce several new music intensive or themed documentary and dramatic, film, TV and live media projects in 2010.
Select Producer credits include: The Big O In Britain – Roy Orbison, Standing in the Shadows of Motown-The Story of the Funk Brothers, Why Britain Loves Boybands, Strange Brew: The Story of Cream, Deep Purple: Heavy Metal Pioneers, The Yardbirds, Black Sabbath Parts 1 & 2, Let the Good Times Roll: The Roots of American Music...New Orleans Jazz and Heritage Festival, Les Paul: He Changed The Music, King Biscuit Flower Hour, The Music Makers with Skitch Henderson.
Select Music Supervisor/consultant credits include: Teenage Paparazzo, Aftermath, Voice Teacher, New York, I Love You, Mutant Chronicles, The Order of Myths, Sisters, The Hip Hop Project, All The Real Girls, Snow Angels, Borderland, Carlito's Way-Rise To Power, The Dreamers, Young Adam, Back to Gaya, Sexy Beast, Brother, Coastlines, The Blackout, Blue Moon, The Deli.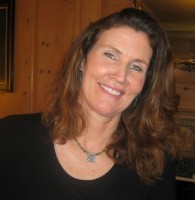 Sharon Dymmel
Writer / Producer
Three-time Emmy Award-winner Sharon Dymmel has written and produced television shows, feature film scripts, commercials, and independent documentary projects of outstanding quality since 1995.
Among other achievements, Sharon has worked on several educational television series for PBS—three of which have been recognized with Emmy Awards. She also acted as Head Writer and Story Editor for the Emmy-nominated biography series entitled More Than the Music (hosted by country music legend Charlie Daniels).
As a staff writer, Sharon penned more than a dozen scripts for the Telly Award-winning PAX-TV series Encounters with the Unexplained (hosted by Jerry Orbach of Law & Order fame). She has written a number of one-hour television specials/DVD releases including Portrait of Courage: The Untold Story of Flight 93, Heroes Among Us—Miracles Around Us (which details September 11th survivor stories), The Search for the Twelve Apostles and George W. Bush: Faith in the White House—which Frank Rich of the New York Times called "the one must-see" DVD of the 2004 election season.
She is currently in development on several new television projects as well as a slate of new family-friendly feature films for the award-winning Grizzly Adams Productions. Sharon graduated Magna Cum Laude from California State University, Long Beach with a degree in Television and Film. She has been a member of the prestigious Phi Beta Kappa honor society since May of 1994. She lives in Southern California with her amazing husband of 14 years and two children whose cuteness defies description.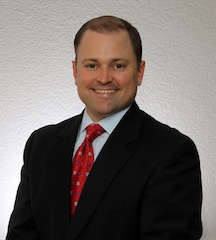 Legal
Obtained his Bachelor of Science degree in 1998 from the University of Louisiana-Lafayette with minor studies in Electrical Engineering, English & Political Science. In 2001, he earned his Juris Doctorate degree from the Mississippi College School of Law, with concentrations in Environmental Law and Intellectual Property Law (Entertainment Law issues). His post-graduate honors include serving as distinguished intern to U.S. District Judge John M. Shaw, Chief Judge of the Western District of Louisiana, and intern to the Mississippi Attorney General's Office, where he was granted student admission to the Mississippi Bar. Mr. LaBorde was then admitted to the Louisiana Bar in 2002 and maintained robust law practices in Shreveport and Lafayette until moving to Pensacola. With his admission into the Florida Bar and Florida state courts pending, Mr. LaBorde joined the Flounlacker Law Firm in 2009.
Mr. LaBorde is a proud member of the American Bar Association including the Litigation and Law Practice Management Sections, the Entertainment and Sports Law Forum and the the ABA Young Lawyers Division, where he currently serves as National Chair of the Law Practice Management Committee. He is a member of the Louisiana State Bar Association, the LSBA House of Delegates, the LSBA Bar Journal Editorial Staff and the LSBA's Practice Assistance and Improvement and Medical-Legal Inter-professional Committees. He has presented seminars and CLE's for the Louisiana State Bar Association and the Escambia-Santa Rosa Bar Association and his community involvement includes participation in: Catholic Charities of Northwest Florida (where he serves on the Board of Directors) the Information Technology Association of the Gulf Coast ("IT Gulf Coast") (where he serves as a Board Member) and Pensacola LEADERS. Mr. LaBorde and his wife, Jennifer, the director of a Audiology clinic, have two sons.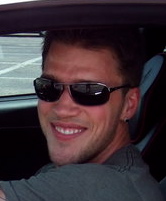 Keith DeSa
Intern/Writer
Received his Bachelor Degree in Technical Communication from the University of Texas in December of 2008. Graduated with a cumulative GPA of 3.4 and was enrolled in three Honor's societies. Recently was accepted into the University of West Florida for their graduate program in Technical Communication and Strategic Leadership that begins in January of 2011. He posses a passion and affinity for writing and enjoys graphic media design as well.
Keith has been an intern with Dolger films for 4 months and is getting exposed to the movie industry and all of it's nuisances and logistics. His career aspirations are developing his writing skills so he may get published and become an editor for a magazine as well as working with Dolger films and contributing in whatever ways possible.
He has recently moved here from Atlanta, GA where he worked as a chef in the foods service department of a church. He lives with his girlfriend in Pensacola, FL and they are expecting a little baby girl in late October.
I